Summer is quickly approaching. The days are getting longer and the temperature is gradually turning warmer. Plants are in bloom, and the outdoors seems to be beckoning. So, these days are perfect for backyard barbecues and casual social outings complete with refreshing, ice-cold lemonades and storytelling while gathered with friends and family around your very own DIY fire pit.
The popularity of outdoor crafting has grown immensely throughout the past few years, and countless blogs and webpages can provide a prime resource for easy to follow instructions on how to create your own backyard oasis. Large and small, table top DIY fire pits serve as innovative lighting solutions, fun conversation pieces, and yet another reason to get outdoors and have some fun this summer. Below is our list of the best tutorials for your very own project.
Concrete DIY Fire Pit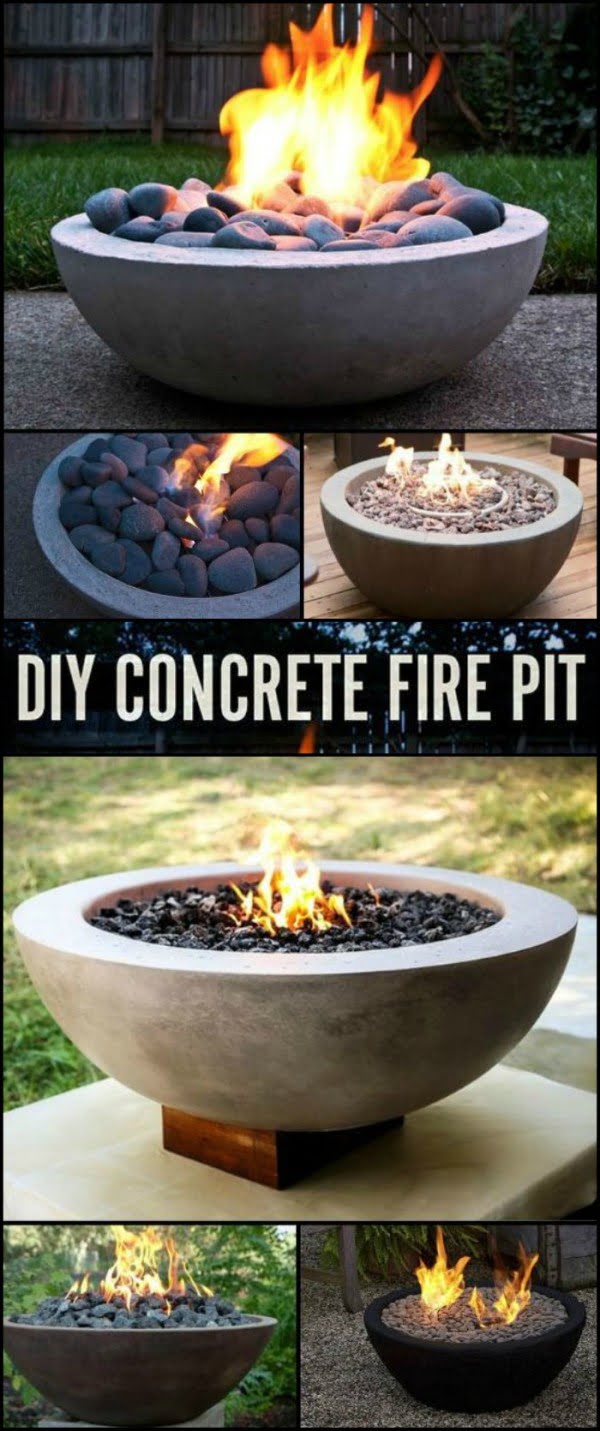 While this may appear complicated upon first glance, the concrete fire bowl in an easy project made from inexpensive materials – so much cheaper than purchasing a commercially produced version. This amazing fire pit design is seemingly complex, but it is actually every craftsman's dream! Make your backyard appear more cozy and comfortable and get this DIY project started.
What you will need is a traditional concrete mix, concrete bowls of different dimensions, sandpaper, and fireproof stones which can serve to keep the pit hot and active at all times, and are a great décor addition as well. Creating this super glamorous fire pit is easy, effective and budget-friendly, so if you have a weekend to spare, go for it!