ven the deep chill of the long winter months cannot deny the fact that spring is on its way. In fact, the freezing temperature has many people longing for spring and its promise of warmer weather and the showcase of beauty nature have in store.
For a number of individuals, spring provides the perfect opportunity to spruce up their homes and add vibrant colors to drown out the cold and dreary shades of the previous season. For many, spring comes with a sense of renewal and rebirth that can be easily replicated in your home décor. There are tons of projects you can create to celebrate the gratifying glories of the season. From colorful and creatively-designed wreaths to unique vases and other intriguing accessories, you can allow you home to announce the arrival of spring. Below are some DIY spring home decor ideas to get your creative juices flowing.
1. Preserving the Magic of Spring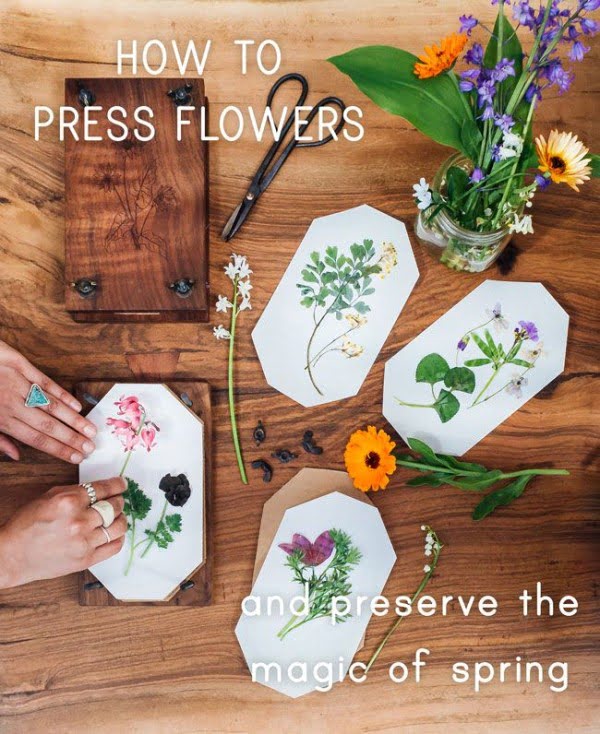 Tutorial: pistilsnursery.com
Pressing foliage and flowers is easy and a simple method of chronicling and preserving the colors of spring.  Additionally, gathering flowers for this project will provide a remarkable way of engaging your senses.  It will also heighten your appreciation of nature and the blissful beauty it delivers.