You can build these easy DIY tables even on a tight budget! When it comes to choosing furniture to complete your interior design, it can be a difficult and expensive task. Even a simple table can be hard to choose considering the options and the specific style you're going after. Some of us yet choose to build something with our own hands.
And even if you're not a seasoned crafter, you can actually build a simple piece of furniture that will meet your needs and make a statement in your home decor. We have these easy DIY table tutorials that you can follow step by step and add lots of character to your home style.
Concrete Table Top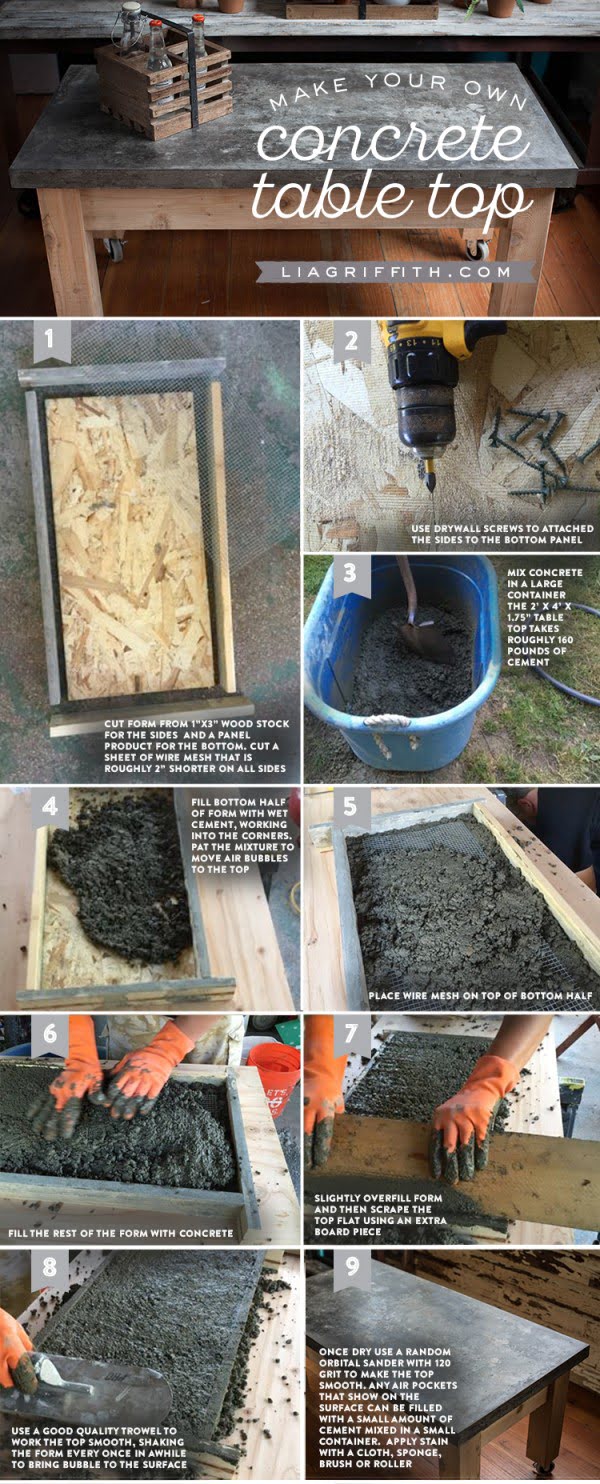 A concrete table top brings a very industrial style to your home decor. It makes a really great kitchen countertop too. If you like the idea of adding this material to your interior, follow this tutorial to build one.
Lego Table
Looking for something fun and unique for your kids room? A custom made DIY Lego table is certainly a unique addition. It's as fun to use as it is to build.